Solstice Celebration Community Gathering
June 20 @ 2:00 pm

-

10:00 pm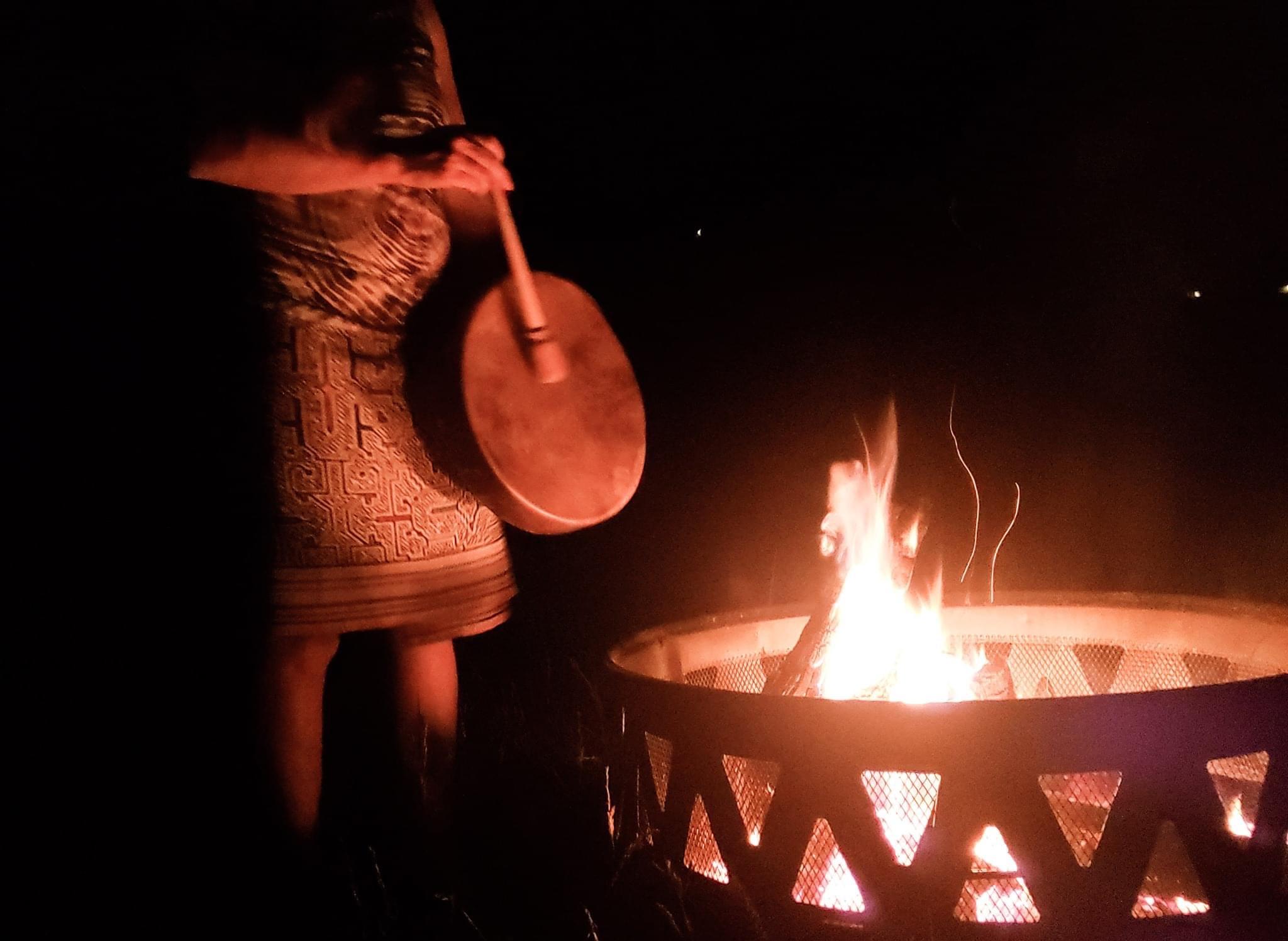 BY DONATION Solstice gathering and ritual to heal our ancestors and humanity. Also gathering to be with loved ones and celebrate the light.
Join us for some or all of this day of celebration.
2-2:30pm Gather & Connect
2:30-4pm CEREMONY: Ancestral Re-Incorporation
Please join in this powerful ritual that was given to us by the ancestors of this land for healing the psychic insanity that is causing so much destruction, racial conflict, and social injustice right now. *** BRING: (pick 3 or more to bring) alcohol, chocolate, honey, tobacco, cornmeal, herbs, plant medicines, flowers, legumes, rice, leaves, raisins, seeds, sugar, birthday candles, alphabet pasta, other organic and compostable items to add to a mandala that will be offered to the Earth*** (Think about your ancestors and what items would call their traumatized spirits back into the Earth). SUGGESTED DONATION FOR THIS CEREMONY IS $33 & WILL BE USED TO FUND OUR SCHOLARSHIPS FOR OUR BIPOC.
PLEASE plan to ARRIVE EARLY for our Ancestral Re-Incorporation Ceremony and to stay for the duration of this experience. No one will be allowed to enter until we are complete once we have begun the ceremony. This is NOT a plant medicine ceremony.
4-5:30pm Integration from Ceremony & Connection
5:30-7:30pm Potluck
(PLEASE plan on staying to help clean up if you attend this portion of our day together. Please bring health-conscious food that many can eat. Considerations like vegan, gluten-free and sugar-free offerings will be adored. THANK YOU!)
7:30-8pm Clean Up & Prepare for Fire Circle
8-10pm Fire Circle
Gather 'round the fire to celebrate the light without and within. ***BRING your fire safety etiquette, blankets to sit on and snuggle up in (that can be on the grass), offerings to the Fire, instruments, songs, poems, heart-shares, s'more supplies***
10-Midnight ??? If we're feeling it, we'll have some dance music on inside, so bring your dancin' pants and get funky with us!
Pay what you can. No donation amount is too small or too large 😀