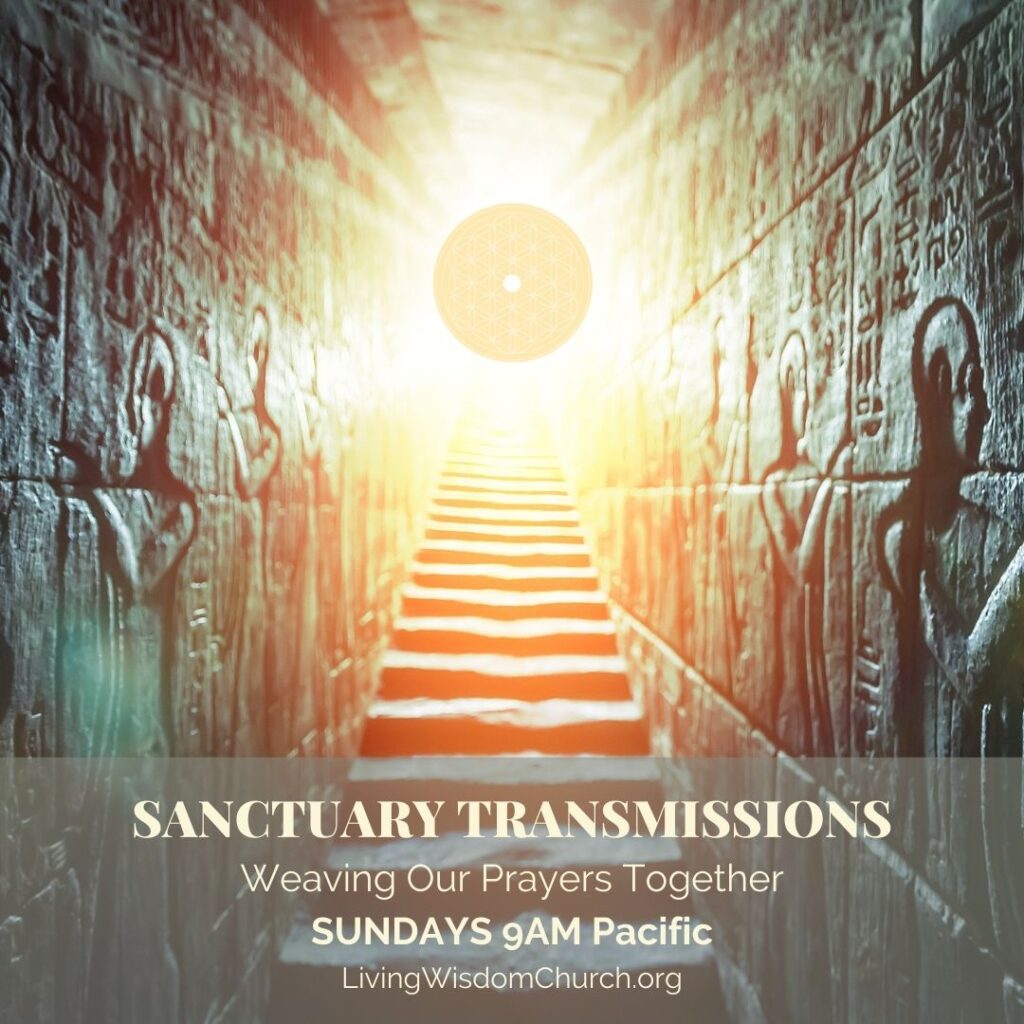 Prayers are the stuff of miracles
We are pleased to announce a weekly online gathering to provide an opportunity for personal growth as well as to pray together in community.
Every Sunday 9:00-9:30am (PST) you are invited to join us for a collective prayer circle facilitated by Amanda Elo'Esh to drop us into a powerful high frequency field so that we can activate the light within, and then send it out to the world.
Those who join us live will be given an opportunity to share names and places for us to focus our prayers for healing.
Join us Live
These live Zoom transmissions will be sent via livestream to YouTube >>> (Make sure to SUBSCRIBE and sign up for notifications so you can be the first to know about new videos being added to our channel).
You can add names and places to the comments and we will be tuning in and adding your prayer requests to our prayers for the community.
When we bring our hearts and minds together for the purpose of healing ourselves and our relations, something happens inside of us. We start to release oxytocin. Not only that, we open ourselves up to everything that is greater than us that wishes us well. When we invite Source into our lives to assist us with the places we are troubled, we step outside of our own way, our limiting beliefs, and our blocks, and we open ourselves up for miracles.
Weaving Our Prayers Together
Allowing in the loving intentions of our community, we become much greater than the sum of our parts. And when we focus on coming together to do good, instead of getting lost in judgments about the places we disagree, we are more powerful than any problem. We are no longer alone, no longer isolated. We are a part of a whole that is, again, not only bigger than the sum of our parts as humans, we become part of the collective raised vibrational field of consciousness.
If you believe in miracles, this is the place to be every week to not only receive them in your life, but send them out to those in need.
Members of our Patreon page can join us for the live Zoom gathering and share your prayer requests with us directly. Membership starts at just $4.44. That's less than a trip to your favorite coffee shop. Join now to get in on this powerful weekly offering (and enjoy the many other inspiring guided meditations, practices, rituals, and resources to bring elevation to this transformational time): https://patreon.com/livingwisdom