Amanda holds a double Master's Degree in Counseling Psychology & Expressive Arts Therapy from world renown California Institute of Integral Studies, as well as certification in Integrative Medicine Guided Imagery & Expressive Arts Therapy, and has shared her gifts as an expert in the field of the subconscious, plant medicine, & conscious manifestation in Auroville India, Europe (including O*Z*O*R*A Psychedelic Festival), & New Zealand (Prana Festival) as well as California Pacific Medical Center, California Institute for Integral Studies, & Google.
She has studied with world class teachers, such as Don José Campos (Ayahuasquero), George Gray Eagle (Medicine Path Native American Church), Martin Prechtel (Tzutzujil Mayan), Barbara Marx Hubbard (Former Vice Presidential Candidate), Fania Davis (Restorative Justice), and many more.
She has offered Sacred Feminine Mystery initiations and Priestess training since 2005, and has served over 1,000 folks in over 200 medicine ceremonies. She is known as being a space holder for the space holders: shamans, therapists, CEO's, and Entrepreneurs.
Dr. Matthew Gamble holds a Doctorate Degree in Transformational Leadership and has previously served as a pastor for almost two decades. He has dedicated his life to human connection, and serving spiritually-focused communities, helping them to thrive. He has spoken to tens of thousands around the world as an inspirational speaker, and has helped to raise funds for nonprofit religious organizations.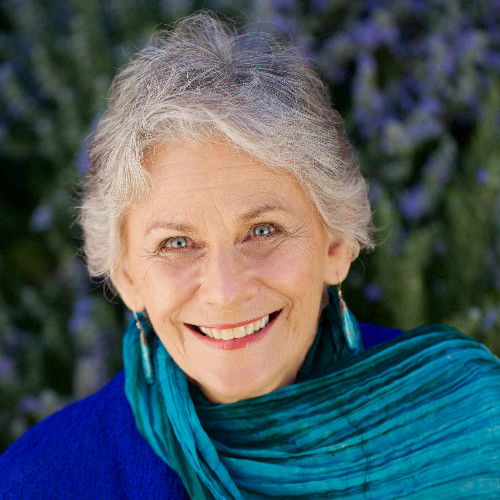 Kerani Marie has spent over 40 years exploring the interplay and co-emergence of healing, creativity, spirituality and nature. Her passion is to support your awakening into your Divine Human Potential and living your soul's purpose. Kerani Marie is an author, columnist, artist, Biodynamic Craniosacral practitioner, Reiki teacher, and intuitive wisdom teacher. As a world traveler she has received teachings and practices in Eastern, Native American, Jungian, and Shamanic traditions that she incorporates into her work. She has a background in banking and finance, and helped to build spiritual community for over 30 years, including the Center for Living Wisdom, Oakland, CA.
Ben Ross, PhD, is the recipient of the "40 Under 40" from Penn State, recognized for his innovations and success as an engineer, serial entrepreneur, musician, and humanitarian, devoting his time to be of service to the environment and to human health and well-being. He received his doctorate from UC Berkeley and leads meditation retreats in Sonoma, CA.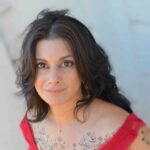 Jessica Hadari is founder of Feminine Frequency and has been creating safe and sacred spaces for feminine voices to be lifted and heard internationally. She is a business mentor, mastermind leader. She is the facilitator of the Women of Color Wisdom Series. Jessica runs FEM Talks, a multiple-6-figure business and platform for women speakers centered entirely around collaboration. Fulfilling her mission to showcase the brilliance of feminine wisdom, Jessica puts dozens of women on her stage each year. Her women's networking events and workshops are packed every month and have been attended by thousands of brilliant women.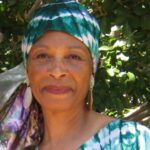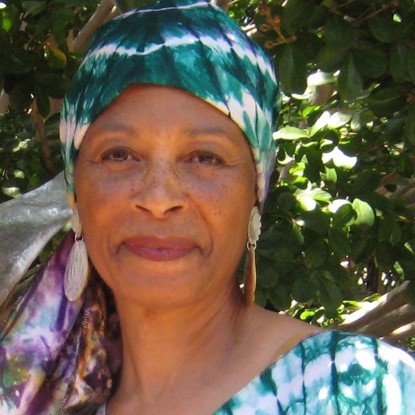 Harriet Tubman Wright, MS, MA is an accomplished Speaker/Storyteller;
Published Author/Poet; Person-Centered Expressive Arts Facilitator,
Metaphysician, Initiated Priestess and Elder. She generously serves on our advisory board and connects with business, professional, and cultural groups through her Transformational Talks on Feminine Leadership, Soul Power, and Holistic Health, captivating audiences with her humor and wisdom. She is a natural leader, seasoned professional and Your Guide to Be Fulfilled and Free!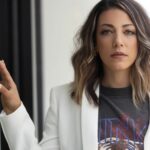 Carissa Johnsen is a Spiritual Advisor, Shamanic Practitioner, Transformational Speaker and Executive Producer. She has a Masters degree in Clinical Psychology and over 7 years of experience in the field of human behavior, energy healing, life and success coaching and business consulting. She is passionate about health, leadership and performance through the lens of merging science and spirituality and works with elite professionals and public figures. She has spoken alongside Dr. Joe Vitale, Marie Diamond and Dr. John Demartini has co-produced, as well as co-hosted, events that featured Les Brown, Kevin Harrington and Sharon Lechter. Carissa has also been featured in media publications such as, The Los Angeles Tribune, Thrive Global, VoyagerLA, and Goss Magazine
Living Wisdom is a spiritual community bringing the sacred to life.
With great humility, we honor indigenous wisdom and traditions to address modern challenges.
We believe in your inalienable sovereignty. Every being has the ability to connect with source directly, to pursue your spiritual path on your own terms, and the right to express your true nature wholeheartedly in harmony with others.
We are passionate about the importance of safe and sacred containers for transformative work. Just as the caterpillar needs a chrysalis for its metamorphosis into a butterfly, so do people need a safe and sacred container to accelerate our own journeys.
We believe in the power of Entheogens to elevate consciousness and infuse spirit into our daily lives. The definition of Entheogen is "that which generates the Divine within." Plant medicines are the most well known Entheogens. We believe EVERY aspect of our lives can be Entheogenic with the right intention and practice.
Members of our community come from a wide range of backgrounds and paths. What unites us is our shared passion for raising our vibration, connecting with Source, and supporting each other on our paths.
We gather twice a month for​ Entheogenic ceremonies to deepen our connection to ourselves and Spirit. We meet regularly for ​social gatherings where we can create and deepen meaningful connections with fellow seekers (and finders). We host an EntheoJedi school for those looking to develop mastery in the creation of safe and sacred containers. We publish courses and content to help people bring the sacred into their everyday lives, and offer ​private mentoring and coaching for those looking to accelerate their path as individuals, couples, or teams.
We invite you to join our community as an Explorer and consider one of our advanced memberships as well.